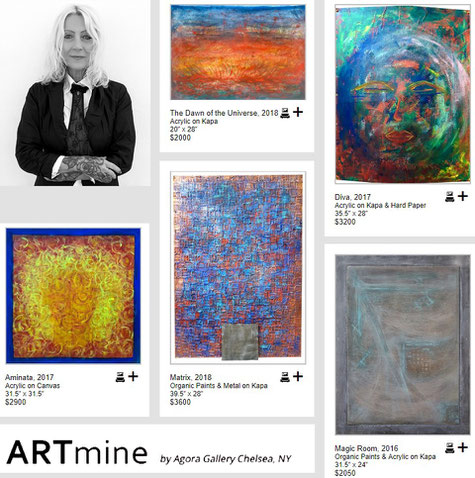 Early on, I discovered my passion for art and music. It became the most important part of my life, which I still cherish. 
I discovered my ability to transfer my thoughts into paintings, focusing on abstract work, a journey of discovery that has been most exciting for me.
After years of successful, international work throughout interface and surface design, together with my husband, I longed to draw again and to dive back into my own creativity.
Through my extensive design experience in prior years, I learned to incorporate many specific elements and ideas into my paintings, which, for that reason, illustrate a novel form of traditional painting.
My paintings are created spontaneously; they are my expression of personal interpretation of certain structures, such as wood, stone, metal, and concrete. Most importantly, they are my interpretations of freedom, which I incorporate into my work with utmost liberation, separated from conventional norms. When I paint, I am accompanied by my second big passion, which is music.
https://www.art-mine.com/artistpage/claracarat.aspx